[image: a light-skinned person with brown and blonde hair. They're wearing a teal tanktop, a necklace and a black bandana with bits of various other colors on their head. They're smiling and have their hand behind their neck to show off their upper arm.]
new blog post.
Wait… weren't there no fat people before 1980?

 LOOK AT THEIR AWESOME HATS.
fat girls on swings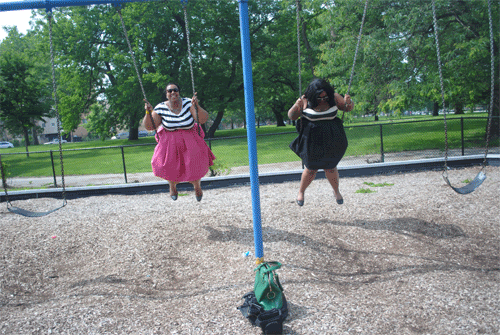 (Source: xtinathegreat)